In the course of the tutorial which belongs to the Winfo 2 lecture "Technologien Betrieblicher Informationssysteme" ("Technologies of operational information systems"), the group which emerged victorious in the winter semester 2007/2008 received book tokens.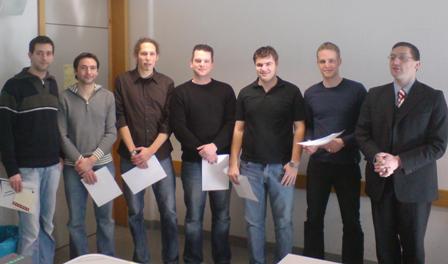 The students created together an IT design for a furniture store as well as a website respectively. Both team work projects were evaluated by all the participants of the tutorial. A web based administration and communication system for the alumni was supposed to be developed in the process of generating a website. The winners? version a prize was awarded to can be found here: http://studium.flixner.de/winfo2/.
We would like to seize the opportunity to thank all participants for their achievements.